It's one thing being accused for slandering. It's another thing being publically called an asshole. So here's another great stunt from Gentoo. First read this PR:
Reinstate poly-c overlay #532
And now have a look for what I was banned in their GitHub organization: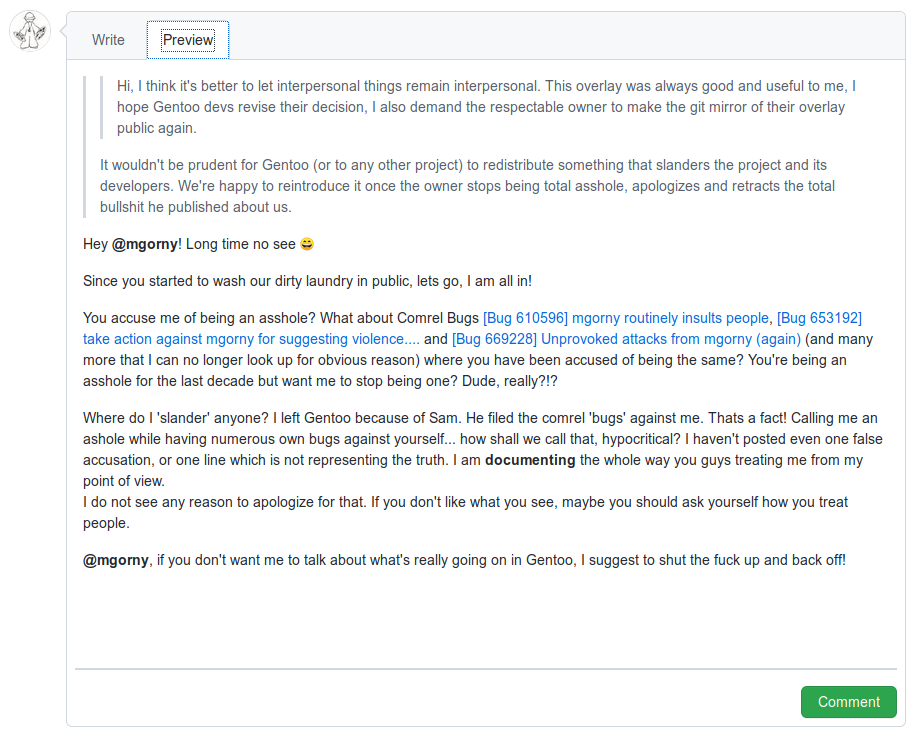 And IMHO there's nothing more to add here.